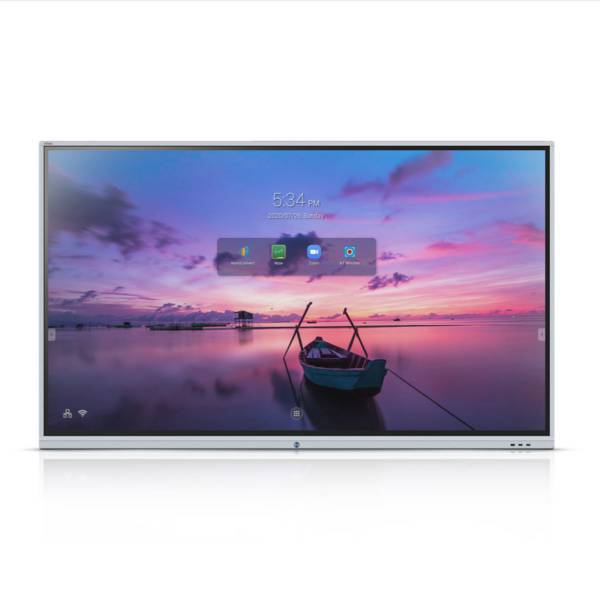 VIVITEK Afstands Calculator
De calculator van Vivitek helpt u uw installatie te plannen van uw projector.
Novotouch EK653i

by Vivitek
Features
NovoTouch All-in-One Collaborative Touch Panel Suited for both Corporate and Education Users.
The NovoTouch is the ultimate All-in-One Touch Panel, that combines a 4K –UHD resolution, Wireless Collaboration, Video Conferencing, Digital Whiteboard, and Digital Signage functionalities. Designed to take business meetings or education sessions to a new level of collaboration and interaction. With the NovoConnect built in solution, meeting participants can extend the laptop screen to the flat panel and compare information and collaborate with each other. The moderator feature keeps you in control of the meeting, while on-screen annotation allows for collaboration in real time. The NovoTouch is fully compatible with the ever-popular BYOD practice. Meanwhile, hybrid meetings with on-site and remote participants are facilitated with the video conferencing capabilities that include pre-installed Zoom, Teams or Skype for Business. Furthermore, the NovoTouch panel can be switched from collaboration to Digital Signage mode in between meetings to transform idle screens into digital announcement boards.
Vraag een offerte aan
Download Infodoc